When going with the term "University", "College" will be translated as college. However, in countries like Hong Kong, New Zealand , South Africa (South Africa) or Ireland ( Ireland ) , this word is used as a secondary school. In Canada, the word is synonymous with certificates or Beginner programs related to Commerce or sometimes used for the Arts program.
Because the education system in the US is different from Vietnam, it is impossible to implicitly affirm the quality of teaching and the quality of students entering the College less than University. For example, Dartmouth College is always in the top of the US school rankings or Boston College ranks higher than Boston University based on US News .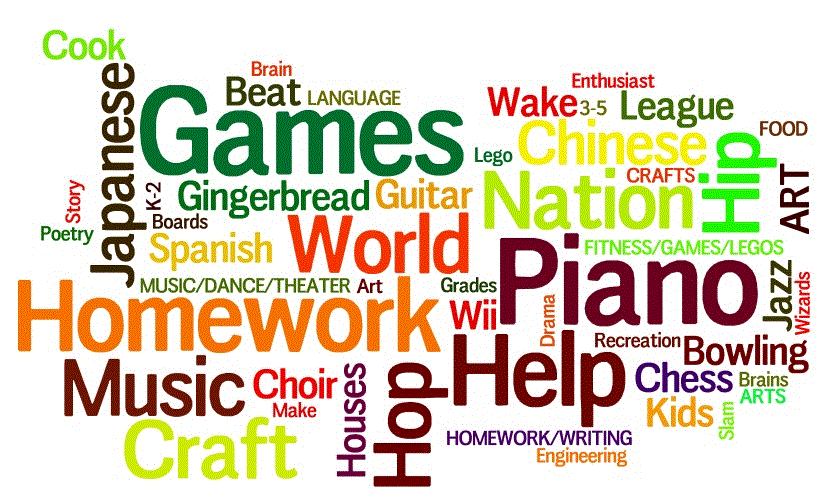 In addition, the schools are ranked according to majors, the quality of the graduate program / doctorate, the online program … So when choosing a school in the US, the University cannot be better than the College. Instead of thinking that you will enter University or College, you should consult the school's rankings in many different ways.
Especially when an American student says "I am going to college" or "I am in college", this person may refer to attending College / College or University / University. Therefore, "a college degree" or "a Bachelor's degree" is meant to be a Bachelor's degree from one of two types of schools.And these two types of schools can be either public or private.
College is divided into 4 types: Professional College (4-year program), regular College (2-year program) including "Community Colleges", "Primary College" ( Junior Colleges or "College Technology" (Technical Colleges).
Majors
In the US, both College and University offer a wide range of disciplines such as Engineering, Commerce or Technology … But University schools are often larger and have more students, so the majors and classes are also rich. than.
When attending professional College, you will receive a degree similar to University (Bachelor's degree). By attending regular College schools, you will receive an Associate degree. Most college degrees cannot be equivalent to a Bachelor's degree, but this degree can help you transfer to a professional University or College easily.
An American University school may contain many professional College schools, but there is no reverse concept. For example, Harvard University contains Harvard College . Harvard College refers to a University-level educational institution, while Harvard University includes University and post-University degrees. In addition, usually only the University has Y (Medical school), Business (Business school), and Law (Law school) schools.
Class size
In University environment, there are more students in College class, sometimes a University class can be 5 times bigger (to 150 students) than a College. However, there are also small University schools (15 to 20 students) such as California Lutheran University or University of Fort Smith-Arkansas.
Small professional colleges are often clustered so students can enroll in many schools at the same time. This "cross-school" study is also quite interesting because you only pay for one school but experience many other schools. For example, the College group at Fenway, Boston (Colleges of the Fenway). This group consists of 6 professional College schools. Each school has different strengths in biology ( Emmanuel College ), arts (Massachusetts College of Art and Design), pharmacy and health (Massachusetts College of Pharmacy and Health Sciences), business and feminism ( Simmons College ). , Wentworth Institute of Technology , and education ( Wheelock College ).
Learning time
The same thing between professional universities and colleges is that students can earn a Bachelor's or Bachelor's degree after 4 years of study.For some schools in the United States, students can study at a professional college and study at the same time. For example, Mathematics at Ohio State University is also a "member" of the Colleges of the Arts and Sciences at this University.
At University, students can also participate in higher degrees such as Masters or PhD while at the majority of professional colleges, you will finish the course after four years to get a bachelor's degree, no more .However, at present, some professional colleges are expanding and begin to have post-graduate programs (Master, Doctor, Post-doctor, etc.). Examples include Simmons College in Boston, College of William and Mary in Virginia, or St. Joseph's College in New York.
American students will say "I am going to graduate school" to refer to post-University study. Some University schools offer direct transfer from bachelor to master / doctoral degree and the study time will be significantly shortened.
Tuition
On average, College Community fees range from US $ 5,400 to US $ 7,800 per year and around US $ 5,000 to US $ 30,000 per year for University.Some University schools can have tuition costs of only about $ 10,000 per year, or $ 9,000 per year like Louisiana Tech University. Each state's public universities also have lower costs (their names are University of "state names", such as University of Washington).
Usually, those who choose to study at the University in the United States mostly choose schools far from home to enjoy the full "student life". But for some students who live and grow in a certain state, it is reasonable to attend a state university because the tuition is much cheaper than going through another place to study.
Qualifications after graduation
Students graduating from High School in Vietnam can choose to go straight to University or study through the Associate Degree program for two years.After completing this program, students can apply to the 3rd year University. Upon graduation, University students or students with "2 + 2" systems who transfer from College normally have a Bachelor's degree equivalent. According to statistics, nearly half of US Bachelor's graduates are from the College community.
US public and private universities are often willing to recruit transition students from community colleges, including prestigious "names" such as Harvard, Stanford, UC Berkely and Michigan.
Thus, the important thing is not the University or College label but also depending on the industry you want to study and the environment as well as the quality of education of that school.